The Best City Trip Is To Denmark
Copenhagen is arguably the most laid-back capital in the Nordics which also constantly ranks among the happiest cities in the world. It is the perfect blend of Scandinavian values with a distinct mainland European feel that sets it apart from the other Nordic capitals. As someone who has lived in Copenhagen, I recommend spending 3 days in Copenhagen so that you have enough time to get a good overview of the city and check out all the best sights on offer. Let us help you make the most of your trip, so you can experience some of the best things to do in Copenhagen over the weekend.
Please note that this article contains affiliate links. Learn more about it on our Disclosure page. We use ads to support our small business – we hope you don't mind them too much.
HOW TO GET AROUND DURING YOUR 3 DAYS IN COPENHAGEN
Copenhagen is a very compact city and its flat terrain makes it easily walkable. Walking is certainly the best and most pleasurable way to see Copenhagen. Just be careful not to step on to the bicycle lanes that run along beside the pavements as this is strongly frowned upon and the normally placid Danes take serious umbrage to that, especially during rush hour.
In order to save some time or energy during your 3 days in Copenhagen, you can also get around Copenhagen using the city's efficient public transportation system. This will prove particularly useful in order to get to some of the further lying attractions.
All the major attractions in Copenhagen are easily accessible by public transport, and switching from one form of transport to another is very seamless. The Copenhagen public transport network has an integrated ticket system based on geographical zones. Most of your travel within the city will be within two zones but some attractions may require you to travel three or four zones. For example, travel between the city and the airport covers three zones.
A Copenhagen City Pass gives you the freedom to make unlimited use of public transport. The 24-hour pass costs 80 DKK while the 48-hour pass costs 150 DKK. The City Pass can be purchased at the ticket vending machine at all stations or can be bought online. A more convenient way to buy the City Pass is getting the "DOT Tickets" app.
Single-trip tickets can also be purchased when boarding the buses. You can buy single-trip tickets (valid for 90 minutes) at ticket vending machines or 7-Eleven kiosks at the train and metro stations. Alternatively, you can purchase a Rejsekort (www.rejsekort.dk), a touch-on, touch-off smart card valid for all zones that accords you a 20% discount outside rush hours. You can plan your trip using public transport on Rejseplanen.dk.
Copenhagen is synonymous with cycling and has an excellent bike infrastructure. It is the most bike-friendly I have ever seen, with cycle lanes over much of it. Copenhagen is probably also the only city in the world where there are more bikes than people. Bikes are also a fast and handy way to get around the city. Copenhagen's excellent city-wide bike rental system Bycyklen offers high-tech 'Smart Bikes' with GPS, multispeed electric motors and locks.
Bikes can be even be taken free of charge on the S-trains (S-tog) but are banned during rush hour if commuting through Nørreport Station (07:00-09:00, 15:30-17:30 on weekdays). Enter the train carriages which have large white bicycle graphic symbols on the windows. Bikes can be also be carried on the metro (except from 07:00-9:00, 15:30-17:30 on weekdays). Bike tickets (13 DKK) can be purchased at the metro and S-train stations. Keep in mind that they are not sold on buses.
Take precautions when cycling in the city and follow the rules of the road at all times. Cycle lanes can be rather pugnacious, especially at peak times.
You probably won't need to use taxis at all during your weekend in Copenhagen since the city is so well served by public transport. However, if you do need to use a taxi, you can either hail a cab in the street or get one from a taxi rank. Taxis can also be booked on the phone by calling one of the various taxi companies in Copenhagen, for example, TAXA 4×35.
YOUR WEEKEND IN COPENHAGEN ITINERAR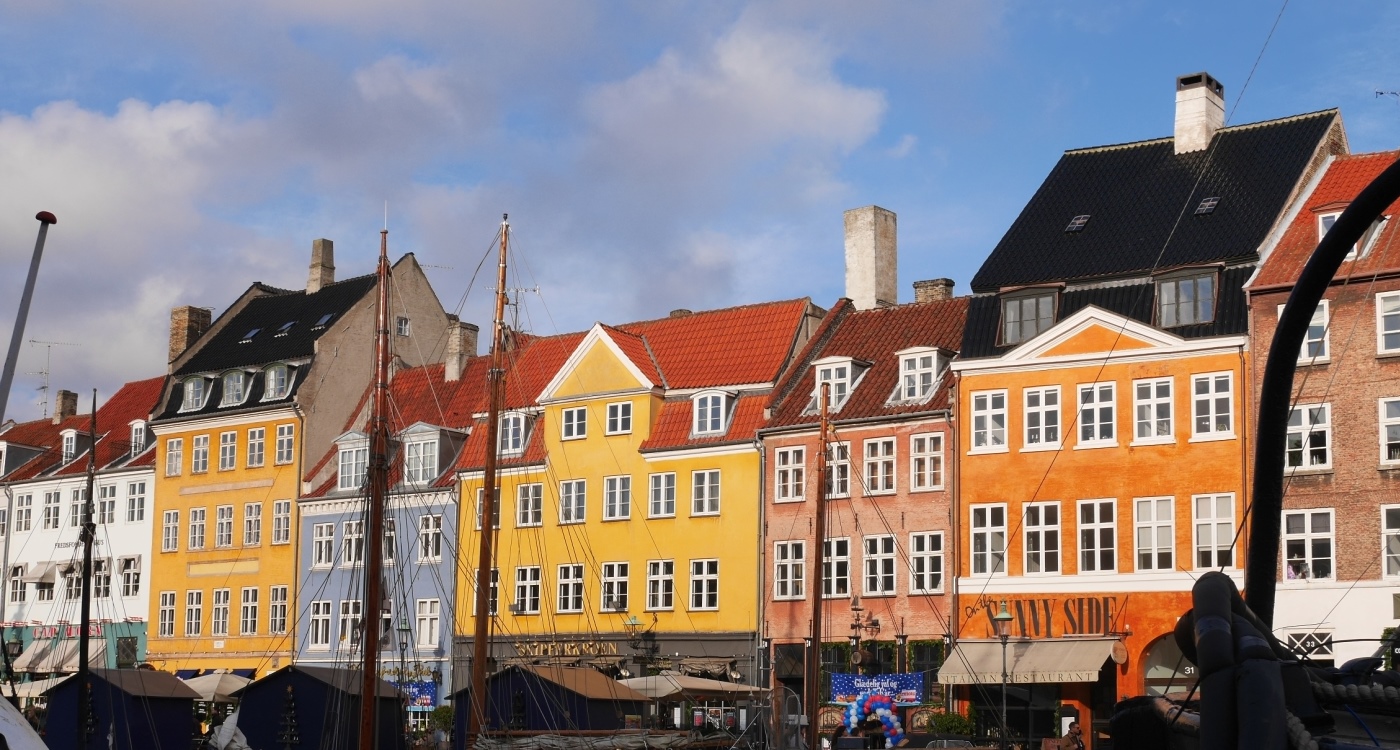 First off, this itinerary can be done during a long weekend in Copenhagen, but it's also appropriate if you are visiting during the week. I have decided to give you a good mix of popular sights and off-beat quarters. I've divided the itinerary in such a way that it gives you a multifaceted view of the city. For your convenience, this post includes a free map which highlights the main points of interest in Copenhagen for three days. You can find the addresses of the attractions by clicking on the icons in the map.
I understand that everyone travels at a different pace so feel free to choose the destinations according to your own pace. The earlier you start your day the more time you'll have to see the attractions. Below I have compiled a list of the best things to see (or eat) in Copenhagen over the course of three days:
DAY 1 IN COPENHAGEN: ROYAL COPENHAGEN
Day one of this '3 days in Copenhagen' itinerary will cover most of the main sights within the inner city including a tour of Royal Copenhagen.
1. BREAKFAST
Start your 3 days in Copenhagen by treating yourself to breakfast at one of the several cozy little cafes in Copenhagen. One of the ones that Jacky and I like is Kafferiet, which serves some really nice coffee and tea and has a nice selection of pastries.
2. KASTELLET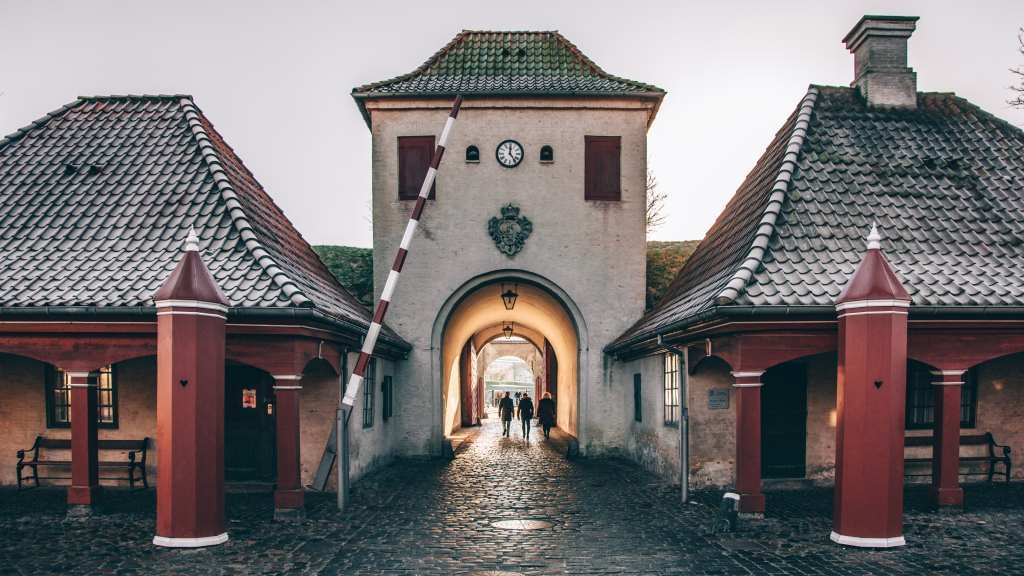 Kastellet Fortress is one of the best-maintained star fortifications in Europe in the shape of a five-pointed star encircled by high embankments and a deep moat. A fortress was first built on this site in 1626 and was finally completed in 1663. Kastellet is one of our favorite things to see in Copenhagen and we have come here numerous times for a stroll. In general, the walkways of Kastellet, which overlook the moat, are popular with joggers and walkers.
This historically evocative attraction was used as a prison in the 19th century. It was taken over by the occupying German forces during World War II who used it as their headquarters. The area is still an active military site and you can see a little bit of activity.
Grassy ramparts, a Dutch-style windmill, and red brick, slate-roofed buildings can be found here, all of which can be accessed from two bridges at either end of the complex. With traditional canons and scenic views, this free attraction is a great way to spend a morning. Kastellet is open daily from 06:00-22:00.
3. GEFION FOUNTAIN
The impressive Gefion Fountain (Gefionspringvandet) is located just beside Kastellet. It is Copenhagen's largest fountain and shows the Norse goddess Gefion with a group of strong oxen. Legend has it that the king of Sweden vowed to give the goddess as much land as she could plow in one night. Gefion seized the opportunity by turning her four sons into oxen and harnessed them to a plow.
By the time the sun rose, she had managed to plow a sizeable chunk of Sweden. She then picked it up and tossed it into the sea, forming the Danish island of Zealand (on which Copenhagen is located). The hole left behind became Lake Vänern in Sweden (whose shape closely resembles that of Zealand).
FUN FACT
The first medieval settlement on Copenhagen began around AD 1000 on the island of Slotsholmen by Sweyn I Forkbeard, son of Harald Bluetooth (who converted Denmark to Christianity). Copenhagen was officially founded in 1167 when a bishop named Absalon, who is regarded as the city's founder, built a castle where Christiansborg Palace is today. Originally there was only a small settlement called Havn (harbor), but with the increased trading in the Middle Ages the name was changed to Købmannehavn, which means "the merchant's harbor." It was later shortened to its current name København.
4. THE LITTLE MERMAID
Whether you like it or not, the Little Mermaid (Den Lille Havfrue), is what people the world over generally associate with Copenhagen. Created by Edvard Eriksen in 1913 this bronze sculpture shows the mermaid sitting on a rock in the water gazing at the passing ships in the harbor. The body was modeled on that of the Eriksen's wife.
The statue is based on Hans Christian Andersen's bleak, twisted fairy tale. In this melancholic story, a mermaid exchanged her voice for human legs in order to gain the love of an earthly prince but had to watch mutely as he jilted her for a real princess. In desperation, she flung herself into the sea, turning into foam.
As the name indicates the sculpture is diminutive in size and is usually surrounded by hordes of tourists trying to get the best selfie. The statue has unfortunately been subject to acts of vandalism over the years and has had her head and arms cut off along the way. The Little Mermaid is a little underwhelming and is by no means one of the best things to do in Copenhagen, but you can't really come to the city and not see it.
INSIDER TIP
Copenhagen is also home to the quirky 'Genetically Modified Mermaid Statue'. It is a surreal take on the Little Mermaid and is reproving of genetic alterations. The Little Mermaid in this sculpture has elongated skeletal legs and a contorted figure. A genetically modified Madonna sits atop it, surrounded by Adam, Eve, Christ, Mary Magdalene, and a pregnant man. I actually find it more interesting than its more famous namesake. It lies just a short stroll away from the Little Mermaid Statue and is totally worth checking out.
5. AMALIENBORG PALACE
Amalienborg Palace is the winter residence of the Danish royal family. The palace complex is pretty big and consists of four identical Rococo-style buildings in an octagonal courtyard built in the mid 18th century. The buildings initially served as residences for four affluent families but when Christiansborg Palace burned down in 1794, Christian VII purchased one of the four palaces and turned it into his residence.
The optimum time to visit is at 12:00 when the daily changing of the guards takes place. If the marching band is playing at the same time, you'll know that the queen is home.
It is only possible to see two of the four palaces from inside. Christian VIII's Palace features exhibits of the royal apartments used by three generations of the monarchy its reconstructed rooms are decorated with gilt-leather tapestries, trompe l'oeil paintings, and antiques. Christian VII's Palace is the most expensive palace in the complex and sports one of Denmark's best Rococo interiors, especially in the Great Hall.
Christian VIII's Palace is the one which is more accessible to the public while Christian VII's Palace can only be visited on a guided tour.  It isn't necessary to see Christian VIII's Palace as the interiors are nothing special and you can see more interesting palaces in Copenhagen. However, if you are fond of palaces you should see Christian VII's Palace. Guided tours need to be booked two weeks in advance and are only offered on the weekend.
FUN FACT
The equestrian statue of Frederick V in the middle of the complex is the work of French sculptor Jacques Saly and took 30 years to complete. The statue reputedly cost as much as the entire complex.
6. FREDERIK'S CHURCH
Just a stone's throw from Amalienborg Palace is the stunning Frederik's Church (Marble Church). This striking Rococo-style church with a large copper green dome is reminiscent of St Peter's Basilica in Rome. It is the largest dome church in Scandinavia, and its dome looms large over the Copenhagen skyline. The outside of the church features statues of Danish saints.
It's totally worth popping inside to see the really phenomenal dome and artwork in the church. The dome is supported by 12 substantial pillars, each adorned with rich frescoes in blue, gold, and green, representing Christ's Apostles. The stonework inside is rather modest, but the windows, paintings, and the bright ceiling are worth a look.
It is possible to purchase a ticket to the top of the dome on weekends only at 13:00 on the dot. Unfortunately, only a few tickets are sold so be there early.